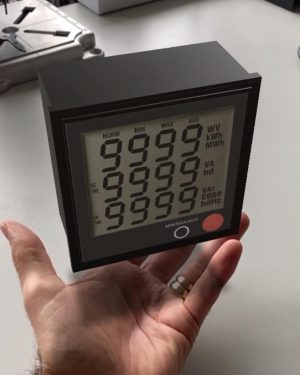 Targeted marketing for technical products is typically costly. The marketing agency cannot know the product concerned and the application as well as the manufacturer. Consequently, long control and correction cycles occur, which cost time and therefore money. Instead, my technical depth and marketing knowledge mesh beautifully. The result is a straightforward and fast approach to marketing your technical product.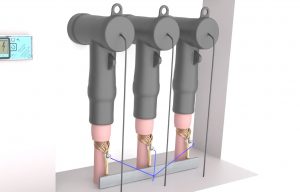 Understanding visually with 3D animation videos
3D animated videos are a great way to present technical products in a visually appealing way and demonstrate their functions. A great advantage of is the ability to present complex products and concepts in an understandable and entertaining way. I create technical 3D animation videos that put your product in the right light.
Experience in marketing for technical products
Digital transformation is a general challenge for all industries, whether B2B or B2C. My digital marketing consulting is based on my experience and know-how in the field of marketing and sales and especially here the use of digital media.
Over the course of my career, I have guided and shaped the marketing of start-ups, small businesses, and mid-sized companies. Over the years, digital marketing for technical products has become increasingly important. Whether it's webpage, publications, ads, newsletters or social media. These elements have long since become indispensable. Much of what you might be familiar with from your private life or B2C business is now arriving in the B2B environment. In digital marketing, too, the marketing mix is crucial to success. By watering can rarely achieve the desired results.
How must a modern website be structured? How much care should you put into the site? What to consider in terms of SEO and how to increase the visibility in Google and Co.
Creation of explanatory and marketing videos with filming or as animation in Blender etc.
How to invest wisely in online advertising? Which channels are suitable and how is an ad configured, set and managed on Google, Facebook and Instagram? Digital marketing means a much more transparent budget and a targeted investment.
Does your company need social networks? A resounding "yes," regardless of the industry. Which network is suitable and what effort should be invested depends again on the industry and the desired result. My Digital Marketing for Technical Products consultancy clarifies these issues.
Does an email newsletter still make sense in the age of social media? Quite, if you consider a few things in terms of content, layout, shipping methods and DSVGO.
Marketing for technical products is a special challenge. Technical products are often complex and require explanation. This makes it difficult to reach potential customers and convince them of the benefits of the product. But with a targeted marketing strategy, technical products can be successfully marketed.
Target group analysis plays an important role here. It is crucial to know exactly the needs and requirements of potential customers. This is the only way to develop precisely tailored marketing measures. One way is to create buyer personas. Typical customer profiles are created, which serve as the basis for the marketing strategy.
Another important factor is content strategy. Technical products often require a detailed explanation. Blog articles, tutorials or white papers are suitable for this purpose, for example. Videos can also help to make complex technical relationships understandable. It is important that the content is relevant and understandable for the target group.
3D animated videos are a great way to present technical products in a visually appealing way and demonstrate their functions.
A major advantage of 3D animated videos is the ability to present complex products and concepts in an understandable and entertaining way. You can display your technical products from all sides, perform animated cuts and visually illustrate the inner workings. This visual representation allows viewers to better understand the product and appreciate its benefits.
In addition, a well-produced 3D animated video can showcase your brand and company and appeal directly to your target audience. You can integrate your corporate identity into the video and thus increase the awareness of your brand. A professional video shows that you take your product and brand seriously and treat your target audience with respect.
In addition, 3D animated videos offer a flexible option to share your marketing messages on various platforms. You can publish the video on your website, social media channels, and other online platforms. A well-designed animation can also be used as an effective tool for training employees or customers.
Conclusion: 3D animated videos offer many advantages in marketing for technical products. You can present complex products in an understandable and appealing way, strengthen your brand and share it flexibly on different platforms.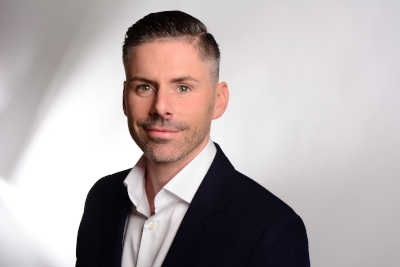 Do you need help and independent advice in digital marketing and sales?